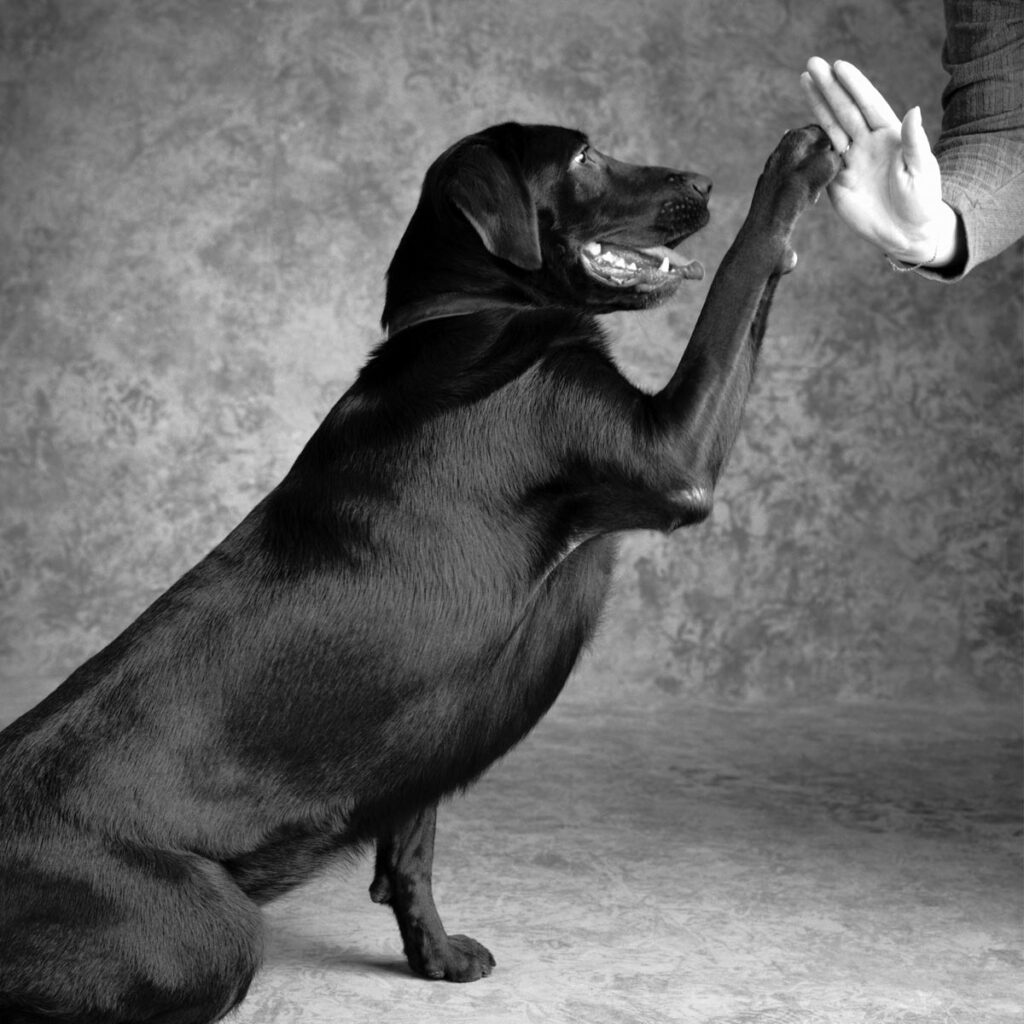 Here's How We'll Work Together
Please Review This Agreement and Use the Form at the Bottom of the Page to Accept the Terms Before Our Work Begins
Your Authority
By placing an order or accepting a services proposal from Kerry Nesbit, Incorporated, you verify you have the authority to purchase services, direct work in progress, approve work, make decisions and authorize payments on behalf of your veterinary practice or other organization you represent.
If others in the practice or organization need to be involved in authorizing, reviewing and approving work, you agree to secure their input and approval before placing an order or authorizing a project, before offering feedback on work in progress and before giving final approval to a finished project.
If you lack full authority to represent your practice or organization, or if your practice or organization is not yet established, you assume full, personal responsibility for any services you order or approve and charges you incur.
Services Provided
Depending on the project, in exchange for the agreed-upon fees, I provide one or more of the services listed below as indicated in a proposal or the service descriptions on this website:
Writing and editing
Graphic design
Communications consulting
Website content creation
Website set-up
Website maintenance
Client relations and education
Reviews management
Social media consulting and management
Client, team and market research
Staff training
I may provide additional services not listed as needed to complete your projects.
My business is a solo practice. I manage and deliver all consulting and creative services personally.
Should it ever be advisable to subcontract any portion of your work to another provider, I will let you know beforehand and gain your approval before proceeding.
Payment
All fees are quoted and must be paid in US dollars. You may pay by major credit card, PayPal or business, personal or bank check. If you pay by business or personal check, the check must clear before work begins.
Payments are due in full on receipt of the invoice. Ongoing services are payable monthly in advance.
You agree to pay finance charges on unpaid balances after 30 days at a periodic rate of 1.5% per month/18% per year.
All online credit and debit card orders are processed on a secure, PCI-compliant server through my Stripe and PayPal accounts. Your order information is not collected nor stored on my website server.
Reimbursements
I will bill you at cost for any direct expenses specifically associated with your project or ongoing services, such as software subscriptions, production and distribution of mass mailings, commercial printing, shipping, advertising, etc.
I will ask for your prior approval before incurring expenses on your behalf and may ask you to pay substantial expenses in advance.
The Rights You're Purchasing
While your custom work is underway, Kerry Nesbit, Incorporated, retains ownership of all work product and drafts submitted prior to final approval and payment.
Once you have approved final drafts of custom work done on your behalf and have paid for it in full, you (and any subsequent practice owners) are licensed to use the plans and materials created for your practice for as long as the practice remains in business.
Kerry Nesbit, Incorporated, owns all rights in shared resources customized for your use and in all drafts and design concepts that are not part of the final version of your project.
You may not sell, loan, share nor give away marketing plans, materials and other work product I create to be modified for use by any practice other than the one for which the plans, materials and work product were originally created, including other practices you own.
Kerry Nesbit, Incorporated, owns all rights in original works I create, such as logo design concepts and client education resources, to be shared among multiple practices. While I may brand and customize the materials for your practice, your license to use such materials is not exclusive and is strictly limited to the original form, format, platform and distribution channels I set up as part of the service.
Although you are free to keep using and updating the resources you purchased for as long as your practice is in business, you may not adapt, reuse nor repurpose my work nor distribute the content through any medium other than the one you originally purchased. In particular, you are prohibited from publishing such work on your website, social media accounts or any other online forum or channel distributed through the internet.
Kerry Nesbit, Incorporated, retains the right to identify you as a client, describe the projects undertaken on your behalf and display your finished materials as work samples for promotional purposes. Proprietary information, such as marketing plans and research results and recommendations, will not be displayed.
Cancellations and Refunds
Our mutual satisfaction is guaranteed.
During the first 30 days of our working together, either of us may cancel our agreement if we feel our progress and/or working relationship indicate we're not a good fit.
If our agreement is cancelled during the first billing period, you will receive a prompt, full refund of your initial payment by whatever payment method you used when you placed the order.
If either of us cancels our monthly service agreement during the first 30 days, Kerry Nesbit, Incorporated, retains ownership of any work product and drafts associated with the cancelled agreement. You will not be able to use work for which you've received a refund.
After the first 30 days, you may pause or cancel monthly services by notifying me in writing at least seven days before the start of the next billing period.
You are free to continue using any work previously paid-for and completed as part of an ongoing, paused or cancelled agreement, provided you adhere to the original, applicable terms.
If, after the 30-day trial period, you and/or your team become unwilling or unable to collaborate with me in a timely, effective way, we will pause our agreement and discuss how to proceed successfully or conclude our relationship.
Advance payments you've made after the first 30 days are not refundable.
Your Responsibilities, Warranties & Liabilities
You agree personally and on behalf of your employees to provide information, direction and approvals as needed for me to complete your work in a timely way.
You agree to check all drafts and proofs carefully and to secure any additional approvals you need before signing off on them.
You accept full responsibility for the suitability of the content and the accuracy of work you approve and afffirm your authority to approve it.
You warrant and represent that you have secured the appropriate permissions and releases for client, patient and staff names and images you provide for use in any of your projects.
You warrant and represent that you have secured the appropriate permissions for any copyrighted materials to which a third party owns the rights and that you have paid any applicable licensing fees before requesting inclusion of such materials in your projects.
You agree to indemnify, defend and hold me and my company harmless (including regarding attorney fees) should any dispute or claim arise involving—
Materials you provide for me to use in your projects.
Such matters as, but not limited to, refusal of service, termination of employment, negative ratings and/or reviews, harassment by or hostile interactions with clients, employees and/or third parties in cases in which I have provided counsel and/or recommended communications, such as written messages or talking points.
Your website's Americans with Disabilities (ADA) and/or Web Content Accessibility Guidelines (WCAG) compliance. If you wish to reduce your risk of accessibility-related legal actions, it is your responsibility to have your site audited and remediated as needed by a qualified accessibility specialist.
My Responsibilities, Warranties & Liabilities
I perform writing, graphic design, consulting and website creation services with care and in accordance with commonly-accepted industry standards and practices.
I do not work with your direct competitors while working with you.
I maintain strict confidentiality concerning all information you tell me is private or proprietary to your practice or organization.
While it's reasonable to expect the strategies and initiatives I pursue on your behalf will be effective, I do not warrant nor represent that my work for you will produce specific results, such as traffic to your website, search engine rankings or sales revenues.
I neither represent nor warrant that websites I create and/or maintain are completely secure and impenetrable by hackers.
In no event will I be liable to you or any third party for any damages, including lost profits, lost savings or other incidental, consequential or special damages arising out of successful attempts at hacking into your website and/or the operation of or inability to operate your website or any of its features or pages.
Although I make efforts to offer counsel and create messages intended to defuse conflicts with irate clients, employees and third parties, I neither represent nor warrant that my recommendations and/or the messages I create will produce specific results, such as preventing further commentary or additional harassment, abuse or legal action.
If granted administrative access to your social media accounts and authorized to moderate them, I will flag reviews I believe are in violation of the Terms of Service for the forum involved and attempt to get them removed. I may also hide inappropriate comments on social media posts.
In no event will I be liable to you, your practice, your employees or any third party for claims related to any damages arising out of my recommendations for managing your social media accounts and/or responding to comments, ratings or reviews about you, your practice and/or your employees on social media and online forums.
Although I follow a number of accessibility best practices in building websites, I do not claim to be an accessibility expert. I neither represent nor warrant that websites I create are in compliance with ADA and WCAG standards.
In no event will I be liable to you, your practice, your employees or any third party for claims related to your website's alleged failure to comply with ADA and WCAG guidelines.
Choice of Law & Forum
This agreement, and all claims arising under and related to this agreement, will be governed by, construed and interpreted in accordance with the laws of North Carolina without reference to principles of conflict of laws.
The determination of any claim, dispute or disagreement that may arise out of the interpretation, performance or breach of this Agreement will be subject to enforcement and interpretation solely in a court of competent jurisdiction sitting in Forsyth County, North Carolina.
Confirmation and Acceptance
Use the form below to confirm you've read the Service Agreement and accept the terms as presented on this page. If you have questions or wish to discuss modifying any of the standard terms before authorization, contact me.