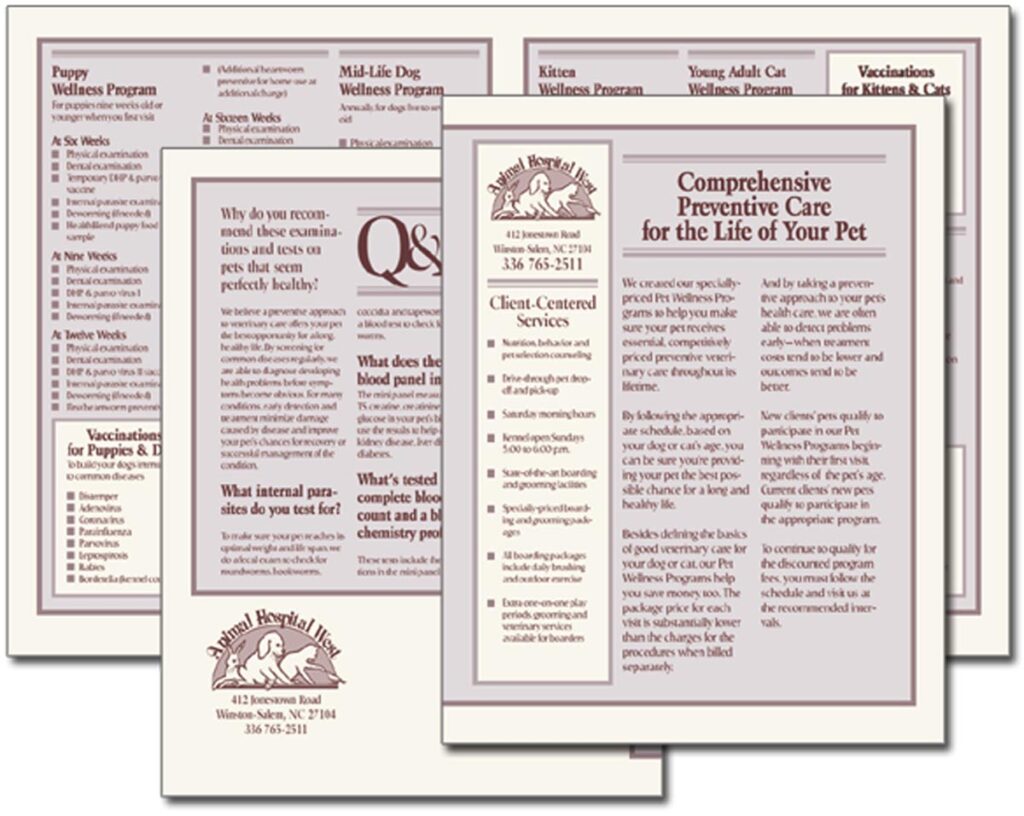 Animal Hospital West
West Inn Boarding and Grooming
Winston-Salem, North Carolina
Projects
1996, 1997
Forsyth County Veterinary Medical Association Cooperative Program Participant, 1996-1997
Marketing training workshops for staff
Letters to clients
"Thank You for Choosing Animal Hospital West" brochure
"Comprehensive Preventive Care for the Life of Your Pet" brochure
"Puppy Wellness" flyer
"Puppy Basics Class" flyer and registration form
"Dental Health Alert" flyer
"West Inn Boarding and Grooming" brochure
Open house invitation
Greeting cards
Pocket folder
Val Pak coupons
James W. Eubanks, DVM, founded Animal Hospital West more than 50 years ago. We started working together in 1996 as Dr. Eubanks was seeking to upgrade his marketing materials for the hospital and a boarding and grooming facility next door.
In addition to à la carte medical, surgical and dental services, Dr. Eubanks offered wellness packages for dogs and cats at every life stage as well as puppy training classes. I created printed materials for the practice to use in promoting its complete line of services.
I also conducted several workshops to teach the Animal Hospital West team services marketing basics.
The practice is now owned by VCA.
---
More Case Studies